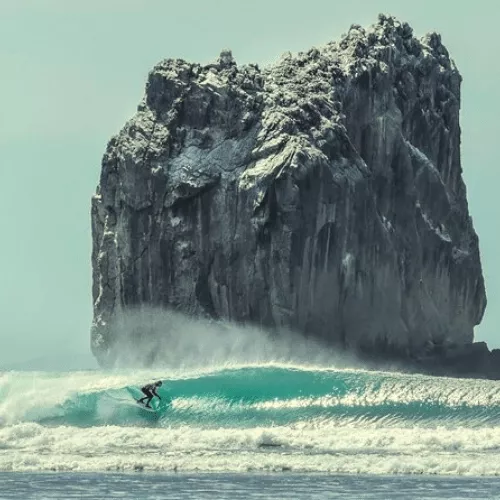 Famous for its unique fauna and flora (more than 6% of the world's biodiversity), Costa Rica is also one of the best surfing destinations in the world. Wedged between Nicaragua to the north and Panama to the south, the Central American country has more than 1,200 kilometers of coastline between the Pacific Ocean and the Caribbean Sea, suitable for surfing.
If you are a surfing fan and want to become a digital nomad, look no further, Costa Rica is your next destination. To you, the "Pura Vida"!
We invite you to discover Costa Rica and the Pacific coast, not far from the city chosen by Holiworking, Sámara.


1/ Ideal destination for surfing
To make a good surf spot, you need two ingredients: Quality waves and a summer climate. This is exactly what Costa Rica offers throughout the year. The country's Pacific coast is considered a paradise on earth by surfing enthusiasts. Add a relatively relaxed lifestyle, pleasant cities, welcoming Ticos (locals), and quality accommodation. Costa Rica does not usurp its reputation.
Forget the crowded beaches of Australia or Hawaii, where catching a wave is sometimes like a slalom in the traffic of a metropolis. Here, the atmosphere is relaxed, and you can enjoy great waves. The Ticos, always friendly, are happy to give tips.
2/ Spots for all levels
Come as you are. This is the Costa Rican surfers' state of mind. Whether you are a beginner or an expert, you will be at home here. For beginners, there are many beaches around Sámara, ideal for getting the hang of it, like Tamarindo. Experts will appreciate the world-class spots further away from our bases, such as Ollie's Point, Pavones, and Witches Rock.
And since Costa Rica has more than 300 beaches, there is something for everyone 😊.

3/ A tropical climate to surf all year round
With two seasons, dry and wet, the tropical climate offers warm temperatures. You'll be able to enjoy several hours of sunshine to go to the beach, even on rainy days.
Unlike the Caribbean Sea, the Pacific coast also offers consistent surfing conditions all year round. No "OFF" season in sight 😉.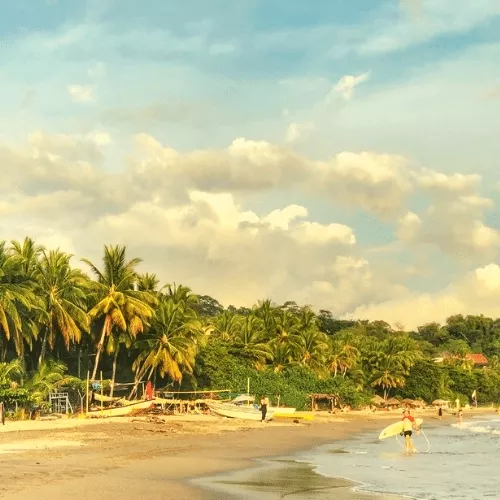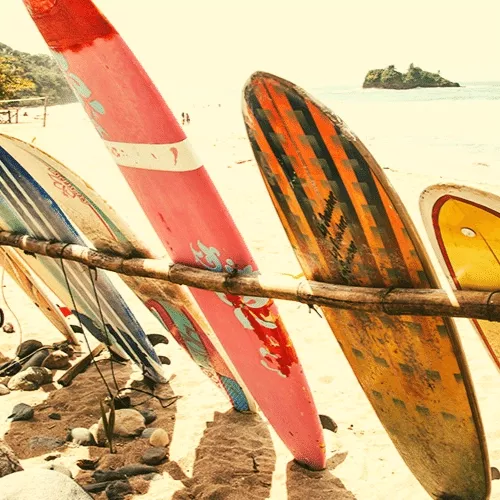 4/ A lifestyle that invites well-being
6:30 am:⏰ Wake up at dawn
7:00 am:🏄🏼 Surf session
8:30:💻 Heading to the Locoworking coworking space
6:30 pm:🍹 Afterwork on the beach at sunset
The dream life, right?
This is what awaits you in Sámara! All this in an eco-responsible environment on a human scale, far from the frenzy of the big cities.
Listo para la pura vida? Ahi te esperamos!

#PuraVida #DigitalNomad #SurfSpot #CostaRica #Samara