When mass tourism is somewhat questioned, between the need for greater eco-responsibility and the limitations due to COVID, a new form of responsible tourism is experiencing a real boom: bleisure.
But what is it? Bleisure is a term that combines business and leisure, and it refers to a growing trend of people combining sightseeing with business travel.
As the digitalization of work accelerates, this possibility is just a click away. The online accommodation giants are not mistaken and are making a big splash with their applications aimed at increasingly mobile customers. For them, travel is not a luxury but a way of life, often with the desire to do it responsibly (despite the carbon impact of flights), all under their professional constraints.
1/ A hybrid approach to tourism
While some travel for pleasure or business, others combine both. The idea? Not to travel only for professional reasons and to allow business trips to connect the professional dimension with discovering a country, its inhabitants, and its culture. In other words, to give meaning to one's journey, however short it may be, to avoid round trips where only the airports and other meeting rooms are "visited." Companies have understood this trend, and it is no longer rare for them to integrate it into their business travel policy. Among employees, it is not uncommon for the possibility of extending business trips to take precedence over the requirement to travel in business class. This desire to associate business issues with a human/cultural dimension is fundamental and part of a responsible global approach.
2/ A new trend set to last
Faced with being questioned since the beginning of the COVID crisis and still too often considered as being reserved for a social elite, business trips are still appreciated by employees who view them as a marker that enhances their professional mission. However, these trips - especially abroad - are often a source of stress, inherent to their stakes. Therefore, the possibility of associating a dimension of pleasure to these trips makes sense. It is also important to note that companies also benefit from this:
Reinforced investment/performance of employees
Employer brand boost
Bleisure seems to be here to stay, as it is more than just a fad. There is no doubt that this trend will serve as a springboard for another phenomenon, Employee Digital Nomadism, with the generalization of Digital Nomad visas (more than 25 countries to date > link to article) to counter the decline of "traditional" tourism.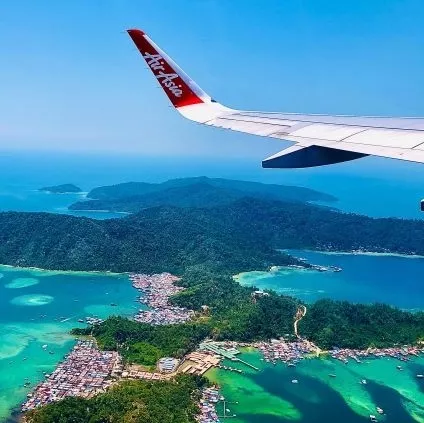 The Holiworking experience is the ultimate experience in the democratization of remote working and the combination of professional and personal projects of employees in search of a new life balance.
At the same time as the resumption of business travel, the desire to preserve the well-being of employees and environmental awareness can also contribute to the extension of on-site stays to avoid traveling to the other side of the globe for only a few days. Bleisure and, more generally, digital nomadism are becoming the future trend, significantly since local economies benefit greatly.
Don't wait any longer to become a Holiworker or Holicompany!
#bleisure #EmployerBrand #RemoteWork #TeleWork