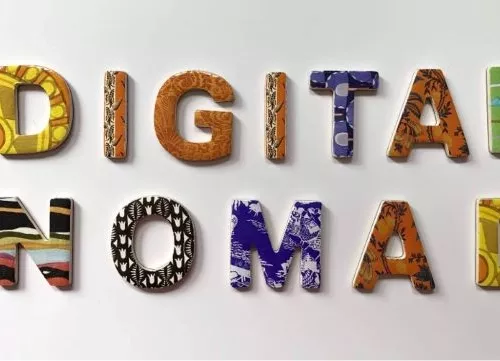 Before starting, let's go back to the term 'digital nomad'. It defines people who have an itinerant lifestyle, for whom traveling and discovering new countries/people is of paramount importance, all while working from where they are thanks to digital technologies.
1/ Digital nomad, a lifestyle not suited for everybody
Becoming a Digital Nomad requires some prerequisites. Indeed, some flexibility and a capacity to work anywhere are mandatory. If you work in retail, construction, or are a truck driver, that's too bad. This lifestyle is not compatible with your job.
First thing first, if you wish to become a Digital Nomad, it is necessary to have a job that is 100% compatible with teleworking. It's a lot to ask but so tiny. A good laptop, a good Wi-Fi connection, and GO! Well, you will also need an excellent place to telework (we are not going on holiday 😉). If that is the case, then get your luggage ready and jump right into the plane! Destinations: Bali, Mauritius, Mexico, or even South Africa, what a dream, eh? OH YES! But being a Digital Nomad does not mean only working on your tan and lazing about in a dreamlike landscape.
The Digital Nomad life is a match between a professional mission and a personal project. This is what makes this life experience so incredible. If we were travel bloggers, we would resume it in three words: Cowork, Meet, Explore.
To put it simply, if you are always on the move, you like adventures, and you want to get rid of the daily grind, then go for it! Go by yourself, with your partner or with your family.
We can imagine your mouth watering, and you are telling yourself: 'Can I also go?'. You bet you can!
While we are at it, why should it only be freelancers who could go? That's what we asked ourselves, and that's how Holiworking was born. We will tell you more about it further down.
But first, let us tell you why this lifestyle rocks.
2/ Why become a Digital Nomad
In this period in which Covid-19 is playing with our nerves. We constantly have to adapt and lack visibility. Becoming a Digital Nomad gives the open-mindedness to allow you to be better prepared to face a constantly evolving environment (professional and personal).
Becoming a Digital Nomad, even with Covid-19 around, is an opportunity to be seized. A chance to discover a new country, a new culture, a new language, grow your professional network and circle of friends, and upgrade your (social) skills. It is most of all also a chance to grow both professionally and personally at the same time. In other words, one crazy adventure.

Don't wait anymore! Go for it! It is going to be an unforgettable adventure! 😉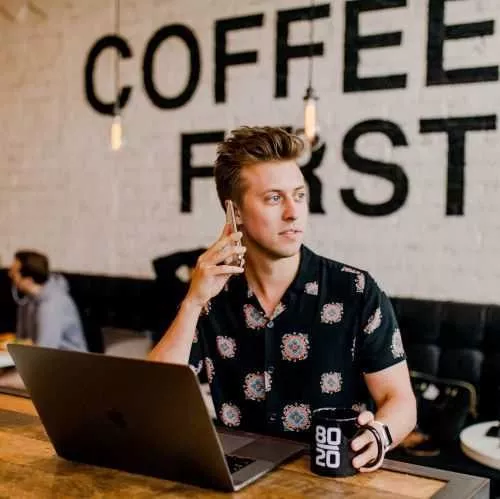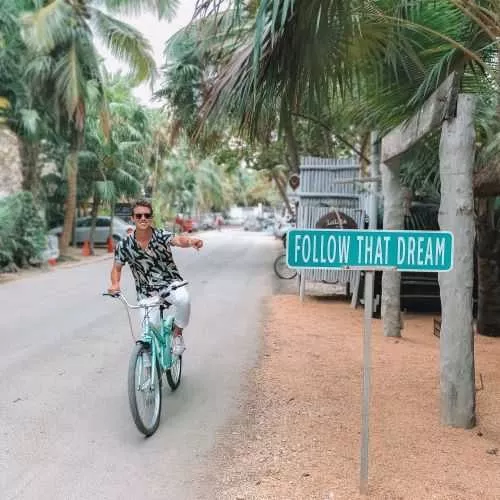 3/ I am employed: Can I become a Digital Nomad?
This is a frequently asked question, and it is a legitimate one. Indeed, becoming a Digital Nomad stood for long the privilege of freelancers. Why is that? Because there was no legal framework from a fiscal and social viewpoint that allowed employees to work abroad (for a French company), all while being linked to the French social security service.
Becoming a Digital Nomad abroad, all while being employed (in France), is now possible. For this, Holiworking put in place a legal framework allowing companies to give their collaborators the possibility to become a Digital Nomad for six months or a year, in dreamlike destinations all over the world. And on top of that, it has no extra costs for the company.
Ready? It's over here!
#DigitalNomad #TheWorldIsYourNewOffice #explore #DreamLife