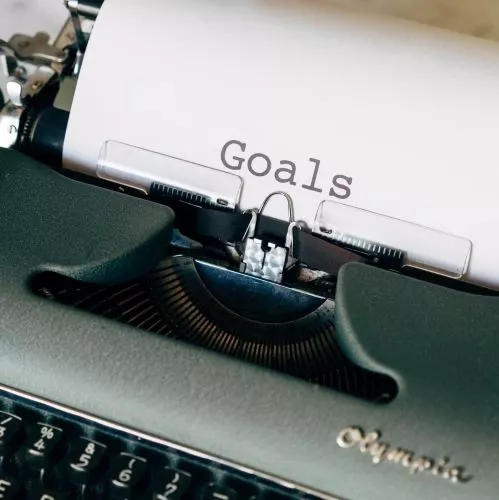 The unprecedented dimension of the current health crisis profoundly impacts our professional, family, and social lives. Our movements are limited, our activities disrupted, our contacts restricted. As uncertainty grows and monotony settles into our daily lives, the need to look forward becomes vital.
Therefore, it is essential to remember that our decisions and actions are not only dependent on present circumstances but are guided by the anticipation of possible futures. This is why, even if the moment does not naturally invite large-scale projects, it must be used to draw the contours of our post-Covid future.
To face this period with enthusiasm and positivism, here are some keys.
1/ Set goals
Giving a direction to our life is essential and contributes to our feeling of autonomy. Our mental schemes are not adapted to the current period; it is crucial to develop exit "plans."
The definition of post-crisis goals is life-saving, allows us to strengthen our cognitive functions, and helps us to overcome the daily slump. This ability to build a structured and structuring path will be beneficial beyond the current period. Agility, creativity, leadership, the ability to project oneself, and the implementation of an action plan developed in times of crisis are all "soft skills" that will allow us to outperform in "normal" times and will give us ease in all areas of your professional, family and social life.
2/ Be optimistic
If it is illusory to be constantly upbeat in times of crisis, acceptance of this unusual situation and the willingness to find positive aspects contribute to getting through it better. Be careful; acceptance does not mean resignation; on the contrary! An objective view of the moment, combined with a positive state of mind, will allow you to weather this storm more serenely. So, take some time for yourself, go back to basics and rediscover solidarity; the future looks bright.

3/ Have recurring activities that allow you to escape
For the past year, our daily lives have been shaken up and, for some, almost destroyed. However, the health crisis offers us the opportunity to engage in activities adapted to the context. If you were previously short of time, this is your chance to do so! Make room for sports and wellness activities, among others. In general, it is an opportunity to try new things, to shake up our habits and our certainties, while keeping our days structured. Let's take advantage of it!

#NewChallenge #GoodWibes #goals #LookForward #TodayTomorrow