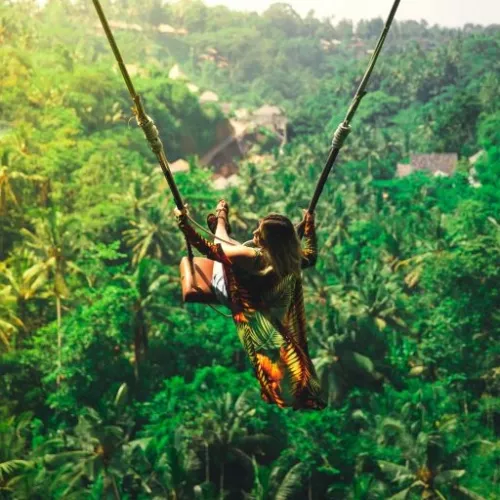 In contrast to low-cost tourism, which favors the multiplication of trips, slow tourism illustrates the art of traveling while taking one's time, fully immersing oneself in the richness of the ecosystems (nature and heritage), all the while giving priority to encounters, with a concern for the respect of the territories and their inhabitants.
No more hurried visits; it's time to relax and rest! The concept is simple: disconnect, let go and enjoy the experience without a strict schedule.
1/ Alternative tourism in vogue
Although it has been around for about twenty years, slow tourism has strengthened its presence in the tourism landscape over the last few years, emerging from certain confidentiality. Its alternative character responds to the growing need to disconnect, to reach a state of full consciousness. It invites to slow down, travel differently, privilege quality over quantity, the best over the most, and the depth over superficiality.
As a result, many territories now offer a place of choice to slow tourism, allowing them to shape identity in line with a growing demand/need for eco-responsibility.
Surfing on this trend, the institutional tourism actors (CRT, CDT, OT) play an essential role in promotion, federating the sector's actors and creating a solid ecosystem of "slow culture."
2/ A form of sustainable tourism
Soft mobility, the authenticity of the land, meetings with the inhabitants, gastronomic flavors, varied landscapes are on the program. Slow tourism is based on certain fundamentals:
Attention to time management to facilitate resourcing
Valuation of sobriety
Promotion of soft mobility
Respect for biodiversity and local heritage
Openness to local populations and territories
Encouragement to contribute actively to the local ecosystem
Welcoming, articulated around meetings and sharing
Immersion, initiation, and discovery at the heart of the experience
Attention to the personalization of the experience
Slow tourism is thus entirely in line with a global approach of respect for the environment and the desire to "consume better," always to benefit the territories and their populations.
3/ A hand-made offer
Slow tourism cultivates its opposition to mass tourism even in the structuring of its offer. The "all-inclusive" is king; it gives pride of place to a hand-crafted request to better adapt to the desires of more demanding customers looking for genuine authenticity. The sector's players have understood this and work in a network to select the right partners in the territories.
This "à la carte" offer, modular, adaptable, customizable, and accessible (physically and commercially), is best suited to a constantly evolving market.

#SlowTourism #TakeYourTime #SlowLife