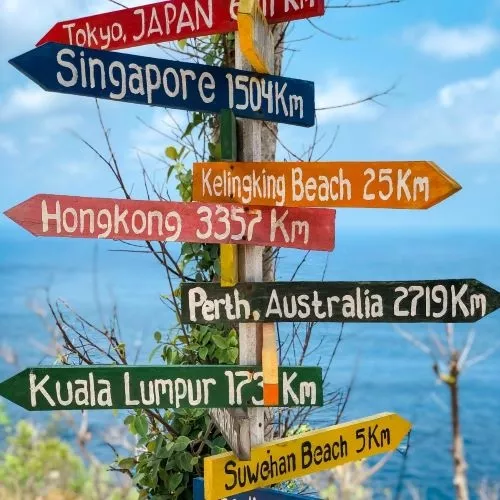 Since the 3rd of May, it is possible to move without any geographical restriction in France, Europe, and some parts of the world where borders are starting to reopen.

With summer right around the corner, international tourism is slowly taking its course back, and some people already wish to travel abroad to experience digital nomad life. Thanks to the generalization of vaccination throughout Europe and the world, the current situation is changing, and restrictive measures are getting lighter for travelers.
Thus, some countries have chosen to get rid of those measures for vaccinated people and/or who can present a negative PCR test.
Let us review the countries where one can travel, along with the prerequisite needed to go there.
1/ Where are we with this 'covid certification'?
We have been hearing about it for a while now. Is the covid certificate (different from the 'health pass') mandatory to travel abroad? Much like Israel, Denmark, Iceland, Cyprus, some countries have made it compulsory.
Thus, travelers wishing to go there must prove a complete covid vaccination (two doses). Other countries like Greece, Sweden, or Morocco are also in the process of making it mandatory. The European Union will very soon launch its own digital and green covid certification among all of its members. It seems that the generalization of the covid certificate on a worldwide scale is starting to get in place. This would allow to remove partially or totally the different bindings stopping international travels.
2/ Open countries and terms of entry
If opening conditions change day after day, some countries already welcome (non-residents) foreign citizens on their soil. If only a compelling reason allows some to enter the country, others are open for vaccinated people (or not) and have different entry prerequisites. We to visit those websites to access all the information you need before leaving: www.tourdumondiste.com, https://www.tourdumondiste.com/coronavirus-dans-quels-pays-peut-on-voyager, or the one from the French government's: https://www.gouvernement.fr/voyager-depuis-et-vers-l-etranger-mode-d-emploi. If you do not respect these rules, you will not be able to leave French soil.
3/ French government's instructions
Following the reopening of international borders, the French government classified countries by colors (red, amber, and green) depending on the circulation of the virus. This classification is not linked with how countries accept (or not) French citizens on their soil.
European area, Australia, South Korea, Israel, Japan, Lebanon, New Zealand, Singapore. Countries are classified this way (on the 2nd of June):
'Green' countries: no active circulation of the virus, no concerning variants detected.
'Amber' countries: active circulation of the virus in controlled proportions, without diffusion of concerning variants. All countries except 'green' and 'red' ones.
'Red' countries: active circulation of the virus, concerning variants detected. South Africa, Argentina, Bahrain, Bangladesh, Bolivia, Brazil, Chile, Colombia, Costa Rica, India, Nepal, Pakistan, Sri Lanka, Suriname, Turkey, Uruguay.
See map
We advise visiting the French government's website (https://www.gouvernement.fr/sites/default/files/document/document/2021/06/dossier_de_presse_-_reouverture_des_frontieres_a_partir_du_9_juin.pdf) to have access to all the updated information.
Get your luggage; you can start preparing your digital nomad employee adventure!